Webinar
How I Learned to Stop Worrying and Love Flow Cytometry Analysis
March 21, 2023
Description
We all know how important flow cytometry is in the diagnosis and monitoring of hematologic malignancies. We also know that data analysis and interpretation can be complex, and determining an optimal gating strategy requires considerable experience as well as knowledge about leukemias and lymphomas.
In this webinar, Dr. David Ng—Medical Director of Hematopathology at ARUP Laboratories—will explain how he learned to stop worrying about flow cytometry data analysis (and how he has actually started to love it). He'll also provide insight into:
The different disease states appropriate for leukemia and lymphoma immunophenotyping and how to recognize the antigens most likely to lead to an accurate interpretation.
Determining appropriate gating strategies to identify cell lineage and provide a confirmatory diagnosis or differential diagnosis, prognosis, and treatment option.
Utilizing data analysis software features that promote efficiency, enable standardization, support regulatory compliance and easily create complete reports.
We're also offering one P.A.C.E.® credit for attending this webinar, so not only will you be learning … you'll also be earning. We look forward to seeing you on March 21.
About the speaker: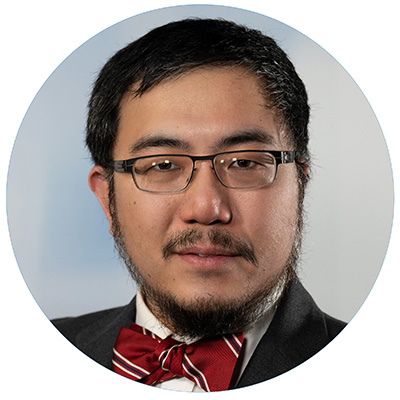 Dr. David P. Ng
Medical Director of Hematopathology ARUP Laboratories
Dr. David P. Ng is a medical director of hematopathology at ARUP Laboratories and an assistant clinical professor of pathology at the University of Utah. Dr. Ng received his medical degree from the University of Illinois at Chicago College of Medicine. He then completed an anatomic and clinical pathology residency at Dartmouth-Hitchcock Medical Center and a hematopathology fellowship at the University of Washington. Dr. Ng is board certified in anatomic and clinical pathology and hematology. He is the recipient of the Janis Giorgi Young Investigator award and the John H. Rippey Grant for Laboratory Quality Assurance. His research interests include minimal residual disease testing, clinical flow cytometry, and deep learning applications in flow cytometry.
Beckman Coulter Life Sciences is approved as a provider of continuing education programs in the clinical laboratory sciences by the ASCLS P.A.C.E. ® Program. For more information, please visit www.ascls.org/pace